The decision has been made to close the Gift Shop to the public in support of community health efforts to contain and slow the spread of COVID-19. We will continue to monitor the situation closely and plan to reevaluate at a later date. The Gift Shop will continue to be available for online orders.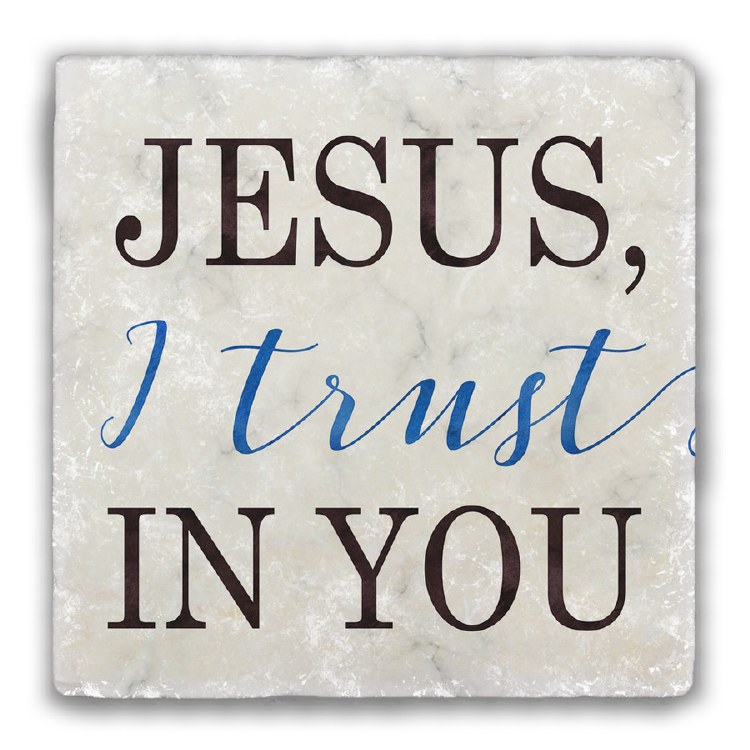 Item Code = COAST2S-Q172B
JESUS, I TRUST IN YOU COASTER
$8.95
Each coaster is 4 in. x 4 in. and stands 1/2 in. high. As these are cut from real rock, the white flecks and edging on each one will be unique. They are easy to clean, and come with rubber feet to prevent slipping, and heat transfer.